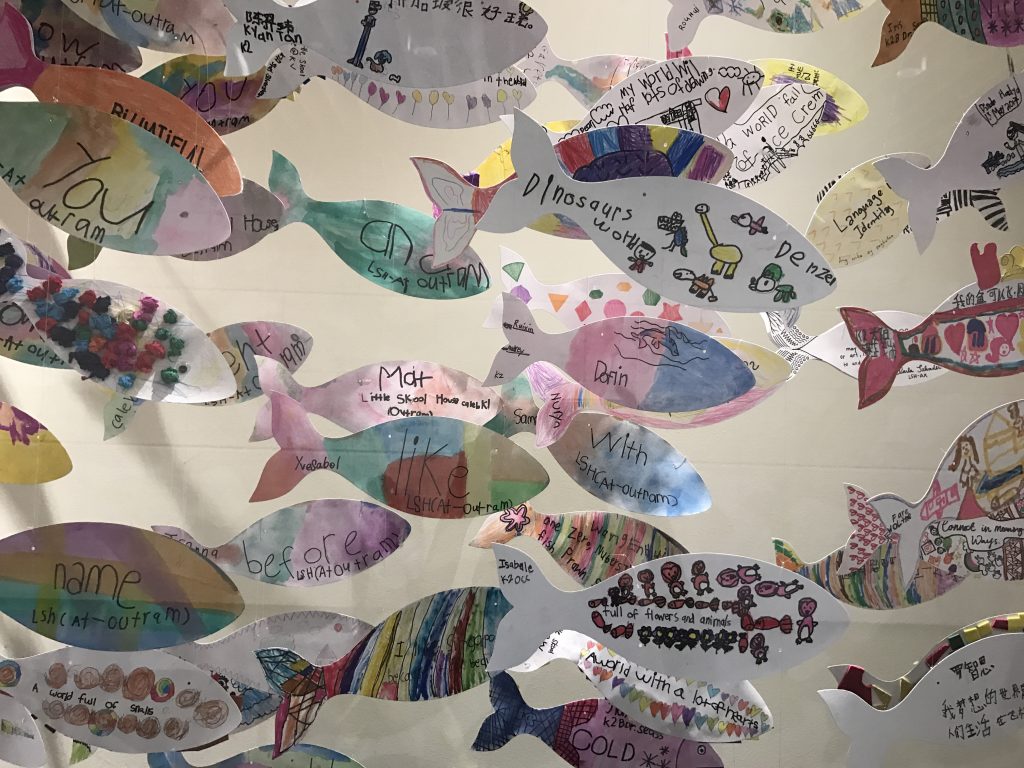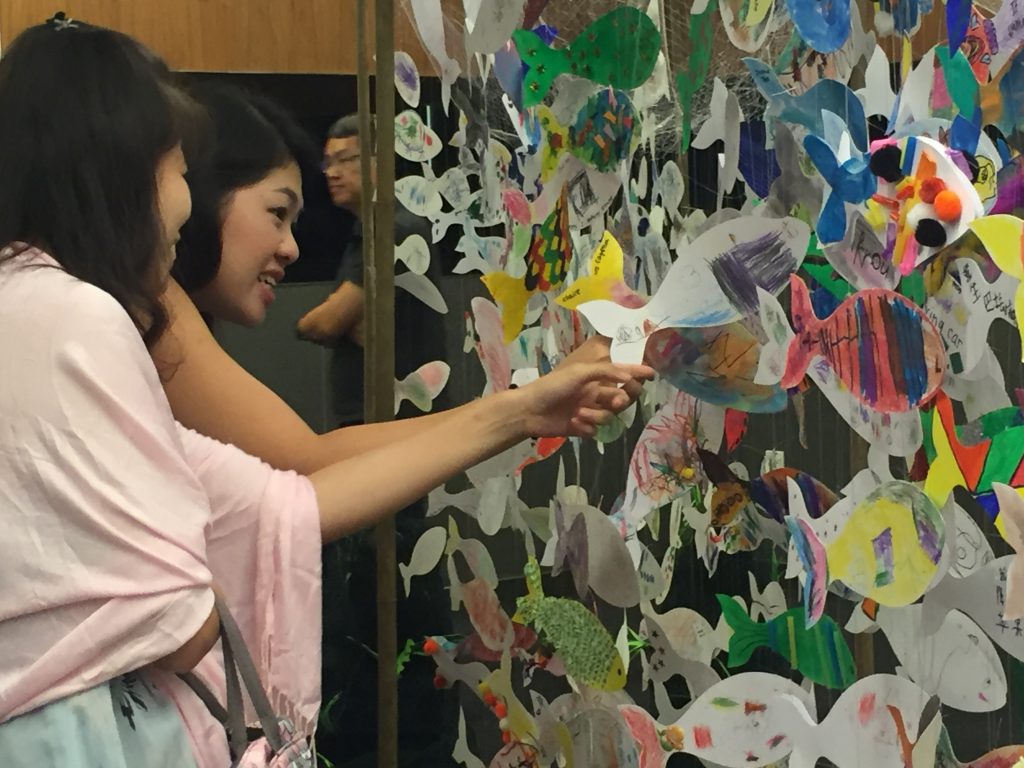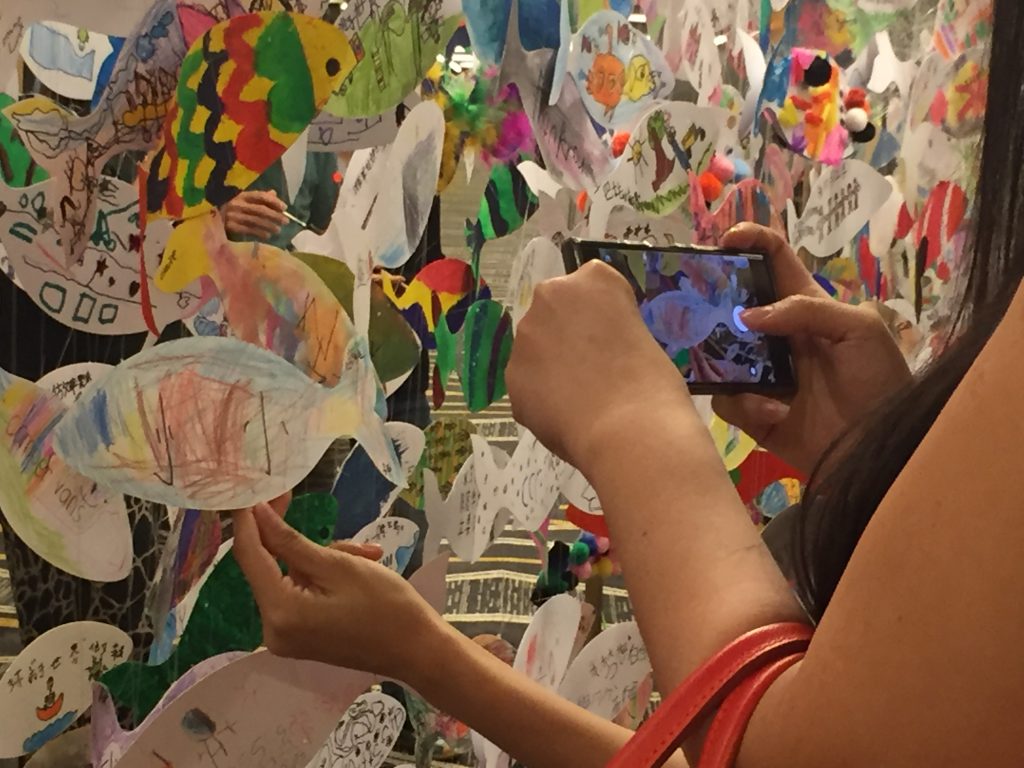 The Sea of Language
In this art installation you can see how language, writing, storytelling and imagination develop as children grow.
700 children from The Little Skool-House created a fantastical journey of words written on fish. Together they show how literacy can enable us to discover new worlds, languages, cultures and possibilities through stories, conversations and learning.
Our toddlers made their mark, our young children drew or wrote a word of their choice, whilst our older children thought about what language means to them and described their own, fantastical world.