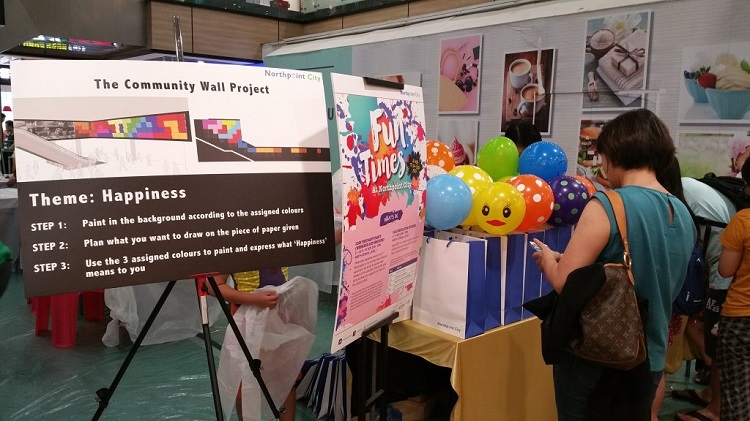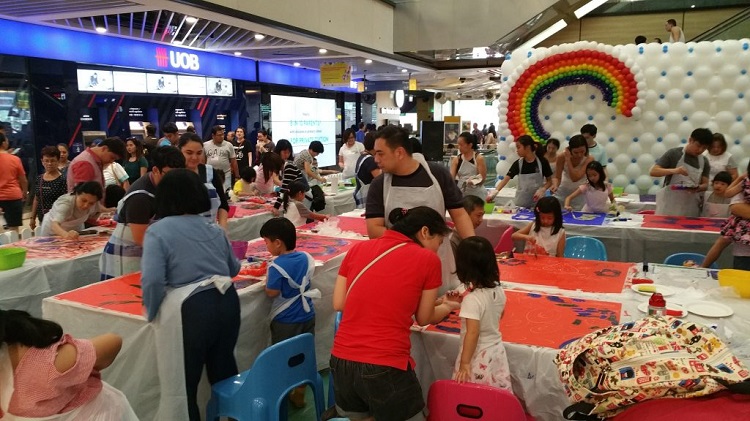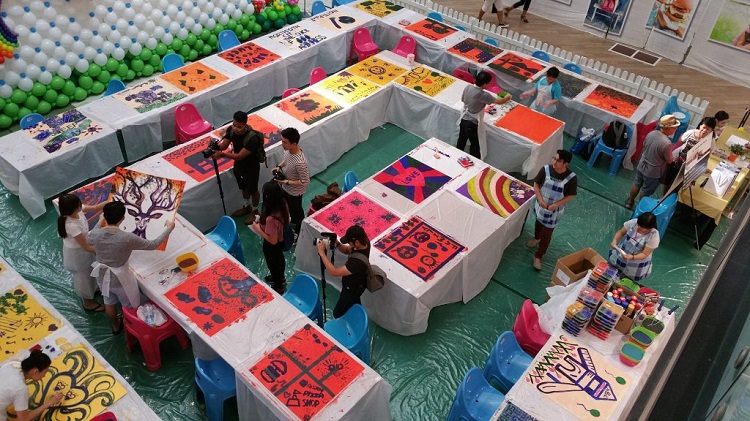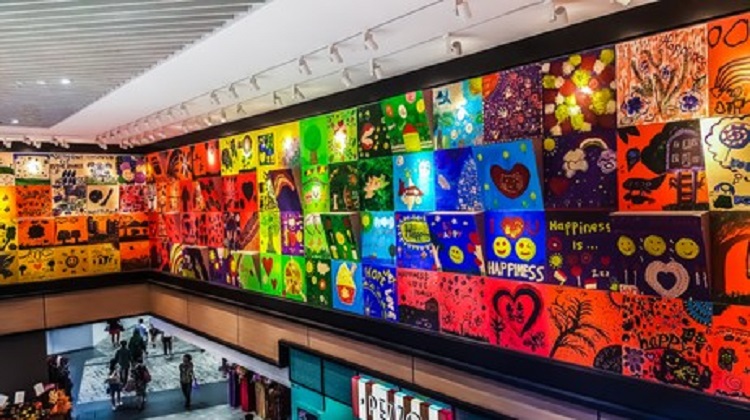 "The Community Wall" is created by over 420 residents living in the Northern Region of Singapore. Led by Singaporean artist, Francis Theo, participants were asked to paint what 'happiness' means to them. "The Community Wall" boasts a spectrum of vibrant colours. Each stroke of paint represents a story, an expression, or a dream.
Children, teenagers, young adults, parents, and the elderly took part to share what happiness meant to them. From simple things they enjoy such as eating ice cream, or admiring a lotus, to family days out, and dreams of climbing to the mountain tops are captured in "The Community Wall".
"The Community Wall" stretches from the North Wing to the South Wing of North Point City with 45 artworks and 100 artworks respectively.