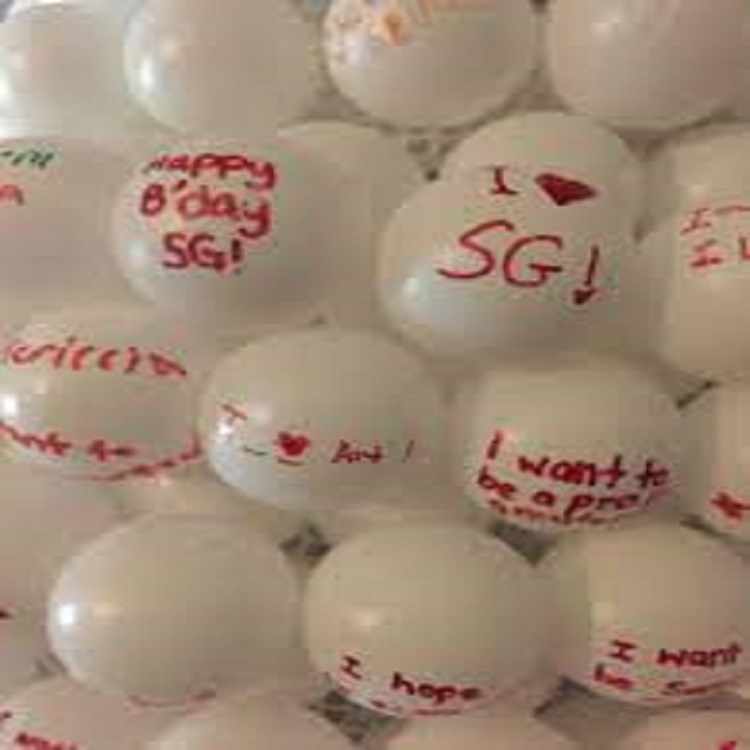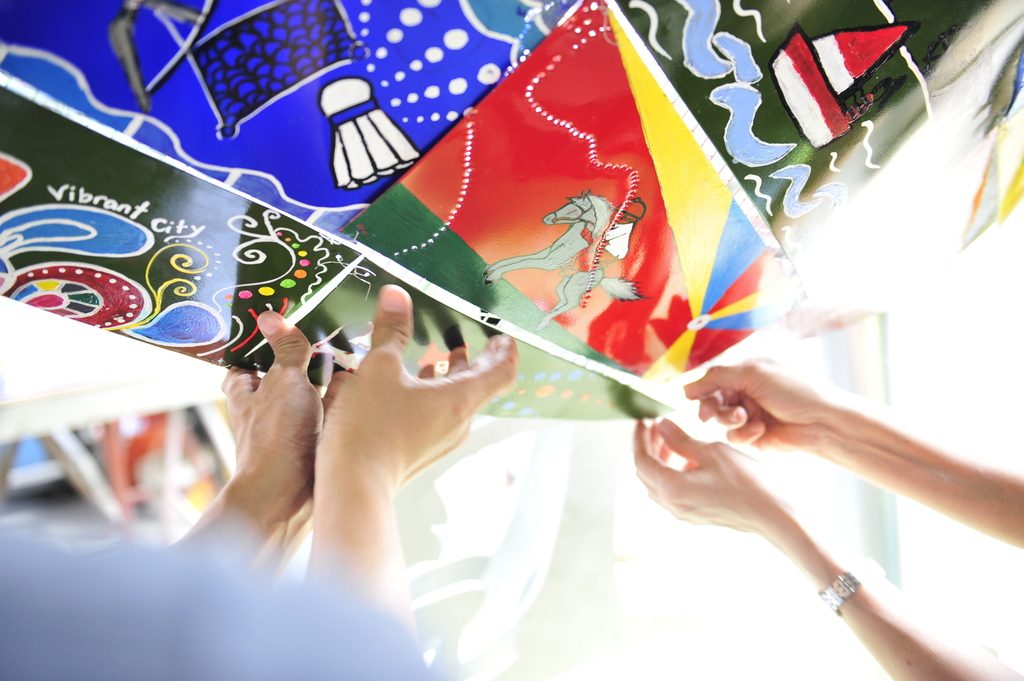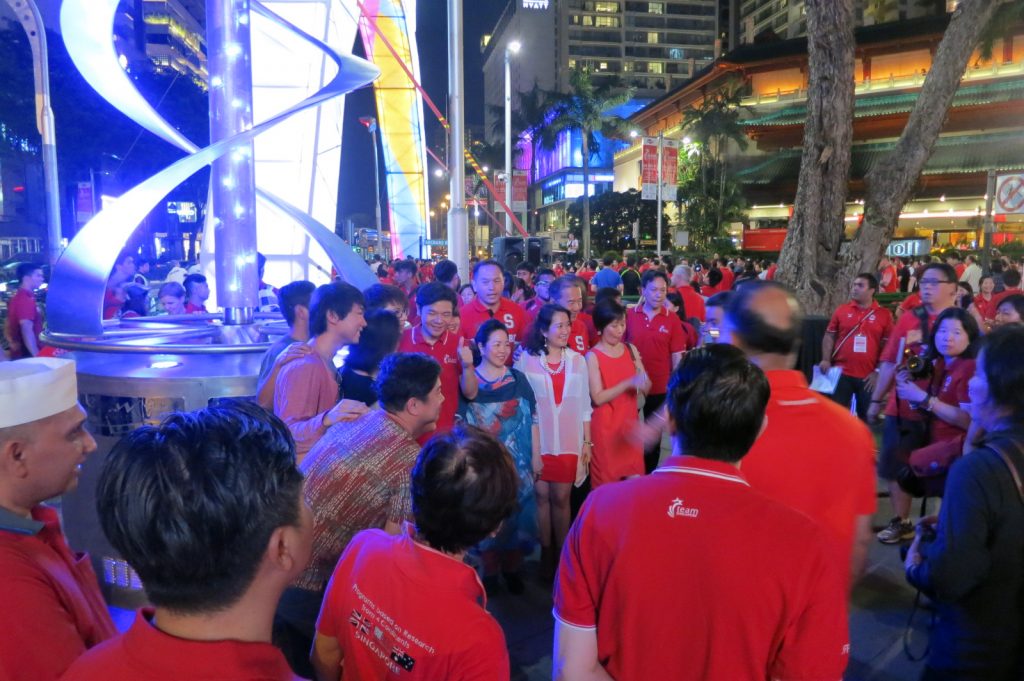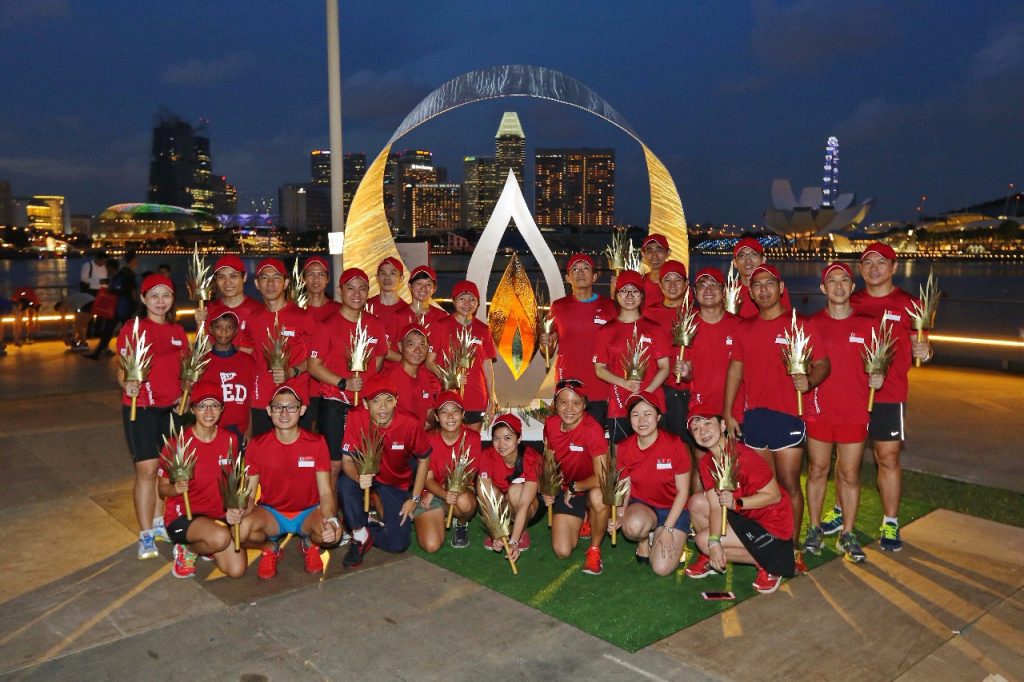 Torch Up!
Artbeatz proudly supported the 28th Southeast Asian Games Torch Up! Programme in 2015, jointly producing and facilitating two projects, Future Youth Abound and Ouroboros, sharing the vision that every person matters in the larger picture of the world, and that each person, regardless of their background or ability, has the capacity to contribute to a greater cause.
The SEA Games were a historic event for Singapore, hosted in our Jubilee year and also returning to our shores after a 22-year hiatus. Torch Up! was an integral part of the build-up to the SEA Games. Themed 'Celebrating the Extraordinary', the programme united art and sport in a ground-breaking and eye-opening manner, offering a platform through community art to create a legacy that is unique, yet accessible to all. Community art enabled a wider reach to communities by offering the opportunity to make their own unique mark on this momentous occasion.
Ouroboros
Created by international artist Nicola Anthony, Ouroboros was constructed entirely from table tennis balls contributed by over 5,000 young individuals. Among them were Singapore's National Table Tennis players, who were invited to write their aspirations on them. The result was the unification of in 10,000 personalised spheres, each one carrying an individual's wishes, demonstrating the coming together of individuals to form an extraordinary collective: a team, a family, a community, a society.
Future Youth Abound
Future Youth Abound is a celebration of youth and of our future as held in their hands. This sculpture was created by a community of children and youth, with the face comprising of paintings on metal sheets by the pre-schoolers of My First Skool @ Block 18 Marine Terrace, and the primary and secondary students of CHIJ St. Nicholas Girls' School. The sheets were assembled by established glass artist, Florence Ng, and ArtBeatz's Artistic Director, Dawn Tam.