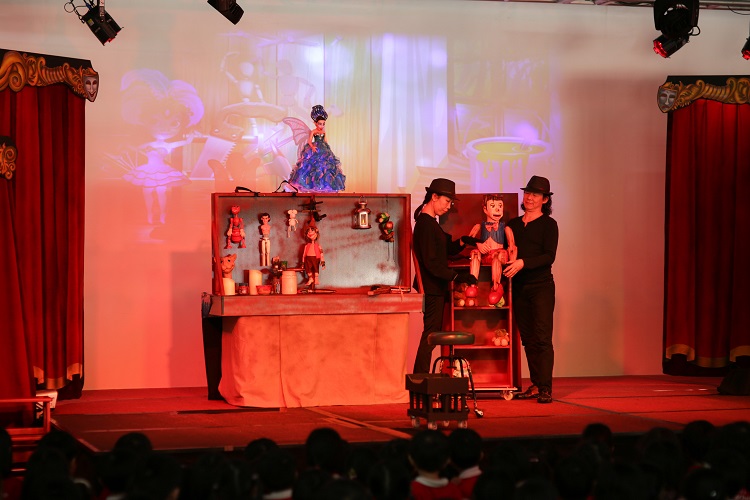 Artbeatz is proud to present the gala performance of "Pinocchio: A Whale of A Tale!". This colourful and imaginative musical puppet show breathes new life into the story of Pinocchio by introducing interactive and environmental elements to this well-known fairy tale.
Embodying the spirit of adventure, growth, and exploration, audiences will be transported to Pinocchio's world of curiosity and fantasy. On top of being thoroughly entertained by the musical numbers and captivating visuals, the children will also come away better informed on the importance of responsibility, familial love, and marine conservation.
The audience will also have the opportunity to fully immerse themselves in the show by interacting with performers and puppets at several points in the performance, enhancing the theatre-going experience.
As Pinocchio learns to be more honest, loving and courageous, so too will the young audience realise the significance of these qualities in their everyday lives. By weaving these messages into the fabric of the musical, "Pinocchio: A Whale of A Tale!" will allow for a more well-rounded development of young minds.
"A Whale Theatre"
Setting a new Singapore record for "Largest Theatre Prop Made Of Plastic Bottles", awarded by the Singapore Book of Records, the art installation – Whale , was conceptualised to immerse our audiences within the musical. The installation captures the iconic scene inside the whale between 'Pinocchio' and 'Geppetto' as parent and child. The Whale itself was given a breath of life in the musical, embodying 'Columbina', a kind and nurturing whale. The inspiration came upon us, as we wanted to tell a story to remind us all to save our environment and the animals living in it!
The Whale stands at 33.3m long and 2.2m at its highest point. All these plastic bottles came from upcycling concerted efforts by pre-schoolers across Singapore and assembled by a team of Ecoartists. Indeed, the art-installation aims to showcase to our little ones that every drop of water makes the ocean, every effort counts in protecting our planet.