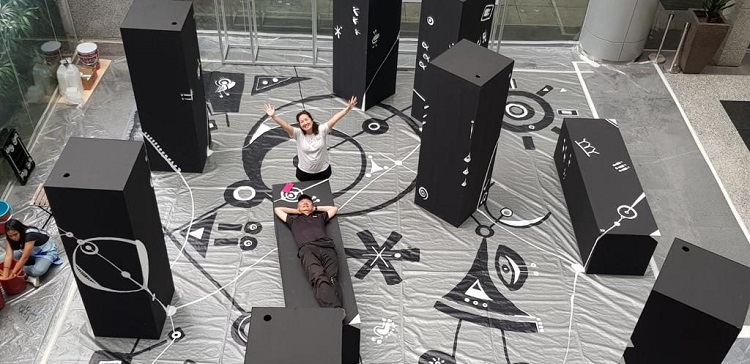 "In A Land Before Time…" is a collaborative art project conceptualised by Sun Yu-Li, facilitated by ArtBeatz, and created by the communities. This art project serves to recreate the splendour of modern civilisation and how it has come to be. Through the Universal Language, Sun Yu-Li takes us on the profound journey of human civilisation through time.
Our journey resonates within Earth – from the ground, raw, progressing upward and forward. Layer by layer, and level by level, great civilisations have been built and transformed over millennia.
"In A Land Before Time…", we journey back to where it all began. Beyond concrete walls and borderlines, lie the human spirit. The collective raw artistic expression takes us inwards – the final artwork, a visual connectivity of networks between people.